Jeevan Foundation a secular and non-profit organization was established in 2006. It has been registered under the Tamil Nadu Trust Act (2057/2006). We are the pioneer in the industry and have been upfront in providing support and strength to the children. Besides, we commit to safeguard the ethnic minorities from all the social risks.
Jeevan Foundation Founder: The Benefactor of Love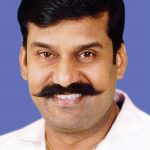 Kumaresan Duraisamy, popularly known as "Nepolean" has laid the foundation stone of Jeevan Foundation. His contribution to the society, as a MLA, MP and Central Minister and Tamil Cinema has been outstanding and appreciative. He has been an inspiration to many children and works for the betterment of their future through innovative ideas: Mayopathy, a unit Jeevan Foundation is his dream come true project that voices the need of the young masses, also influencing their lives in various ways.
Jeevan Foundation: The Hope for New Life:
Jeevan Foundation supports and strengthens to the underprivileged sections of the society and works hard to improve their quality of life. Located amidst a serene and soothing environment in Veeravanallur, a small hamlet in Tirunelvali district of Tamil Nadu makes the work more encouraging and inspiring. The numerous activities offered by Jeevan Foundation are as follows:
Health Division (Mayopathy)
Education & Literacy Division
Environmental Protection Division
Child & Social Protection Division
Research and Development Division
Agriculture Development Division